Innovative Ideas Of Interior Design Services Maximizes Beauty Of Your House
Interior design service is a key to designing aesthetically rich interiors at your home or office or workplace to maximize the utilization of spaces according to your needs. The aim is to make the interior visually pleasing and soothing, and the arrangements of furniture should be functional and easy to use. Decoration of furniture & equipment, and the use of lights &colors are part of the game. Some things may be incorporated in places while designing which may not be useful in your daily life but can elevate the sense of designing.
Moreover, one can say interior design service is a form of art and it depends on the taste and style of the artist. For anyone, it is not an easy game to design his interior. Nowadays makers are doing excellences frequently in the procedure of designing furniture. For a normal person apart from his daily work, it is impossible to get updates on materials. And that is why professionals are needed. Professional designers make logical decisions that can make you speechless and they can meet your every need according to your taste which is somehow impossible to do on your own.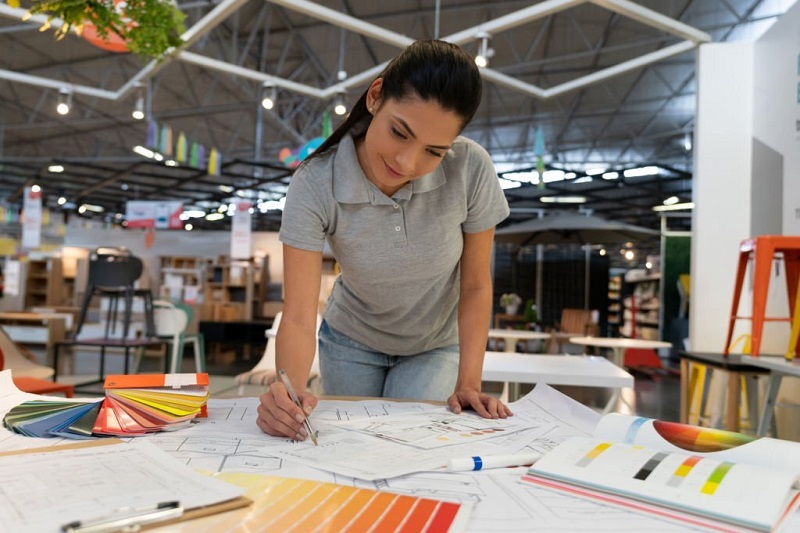 1. Use of spaces: When you shift from one place to another with all your equipment's and other necessary elements, the one point where everyone gets stuck is during the decoration of the rooms. Most of the people forget to get creative and then start with the interior decors. If you are also stuck on the same page, then worry not as the interior design service experts can help you with innovative ideas to combine two pieces or separate other two for giving your living space the best look possible. Moreover, it would also help you leave not even a single corner get unutilized.
2. Functionality: To make anything functional to use is another key point in terms of interior design service. For example, the design of modern kitchens, the use of racks, low flow taps, and washing accessories for utensils give a sense of functional wonderfulness. Also, the design of modern bathrooms would be warm and inviting. It is the most utilitarian space in modern households. The use of brass fixtures, walk-in showers, recessed lighting, and division of spaces can make a normal bathroom into a functional work of art.
3. Increasing the value of your home: The use of colors, lights, paintings, showpieces, furniture, antiques, wall stickers many more can change the normal presence of a room to a gorgeous one. Professional interior designers can add value to your investment. If you have plans to put your space in the marketplace in the future, then the best decision is to hire professionals. It is not recommended that you must add a new garage or new room to your space but some minor changes in color schemes, and adding some practical colorful lights can make huge differences.
4. Implementing visual balance: Visual balance is key to a healthy home and healthy household. We are a part of nature and in nature, everything is well-balanced. As nature never closes its hand while giving anything anywhere in every corner of the world. And by born we are made like we are habituated to see things in balance. So, when arranging your things in your place everything should be well distributed all over the place and every wall and every corner should have to be used in good proportion. Designers are trained to implement balance and there are also some rules to put things in balance. Visual balance may be symmetrical or asymmetrical or radial in manner. For example, Symmetrical means mirroring effects which are to put things in a manner that seems like a mirror image.
5. Emphasis: Emphasis means creating a focal point in your place that when someone enters the room that can directly catch their sight. The focal point depends on the structure and what is for the space to be used. A focal point should be very much useful in drawing rooms or on dinner tables or on balconies. Contrast is also a factor that comes into play when emphasizing a place.
Conclusion:
While designing attention to every detail must be done. Minute detail can make big differences. For healthy living or a healthy workspace, every aspect of interior design is necessary that can elevate the standard. Scanning your places carefully and making a good consultation with designers about your choices is very much recommended. Interior design service is a kind of art and art is always by the people, for the people. The idea is to make it more useful, well-groomed, functional, and visually stunning interiors.